How does a light beer stand apart in a category full of fake friendships and bro cliches? By being an honest light beer and acknowledging that adult male friendship can be a tricky thing. Or in this case, having Phil Mickelson acknowledge those facts just off the fairway with a sixer of Amstel Light.
Amstel Light
"When a man hits his ball into the rough, there's often something else in his life that is also astray."
"It's a
solid
ad." – Golf Digest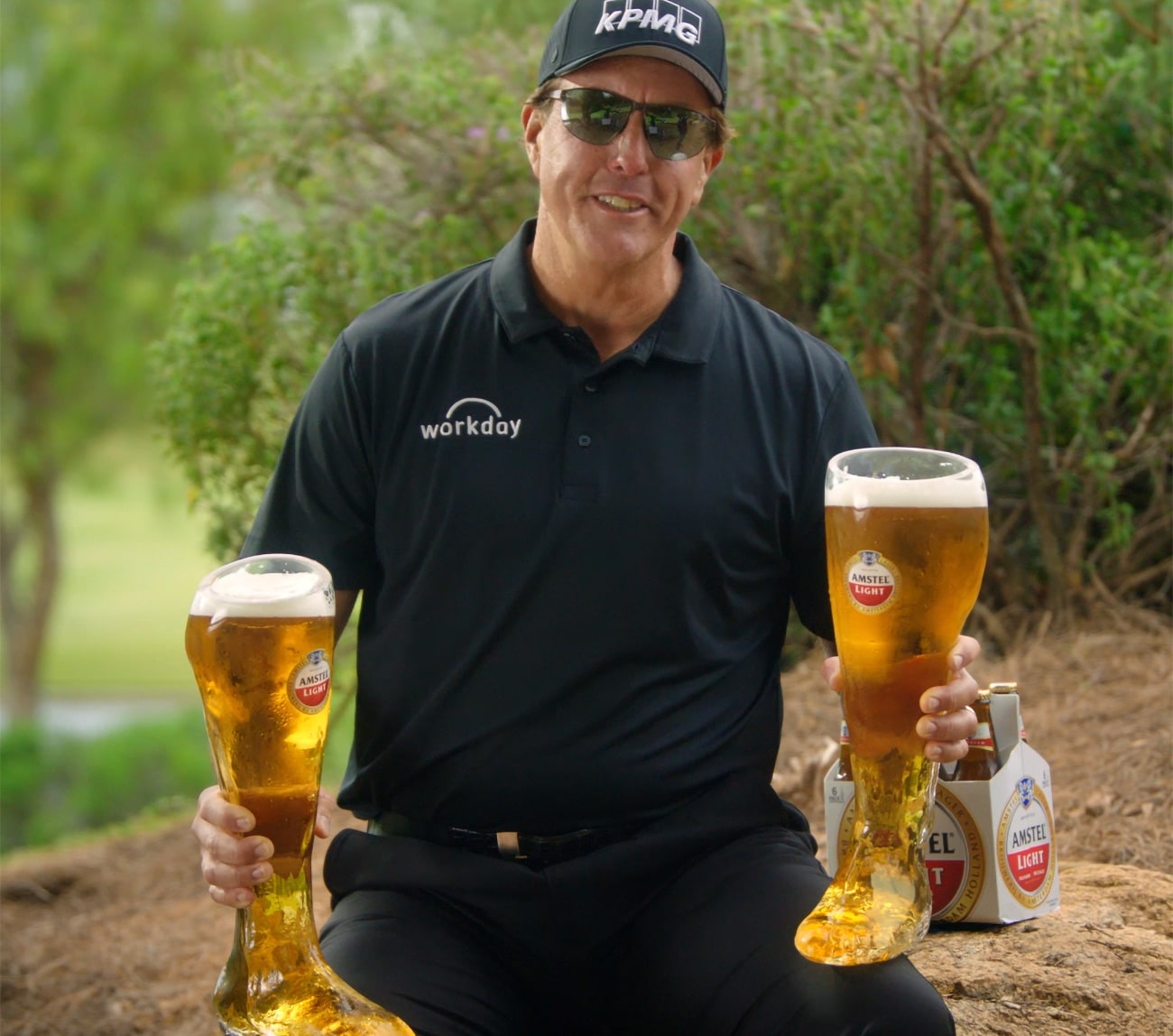 They're
real
and they're
spectacular
You may never need to make beer steins in the exact shape of a celebrity's calves (along with handsome carrying case), but it sure is nice working with a production department that has.